Bowling!
January 5, 2007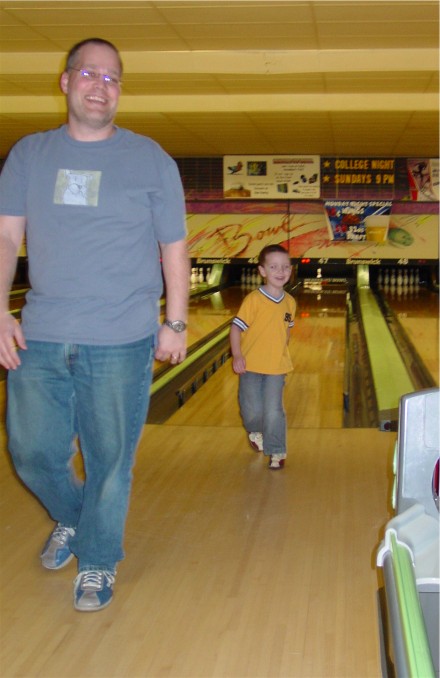 Like Father, Like Son!
It's funny how much Todd and Adam look alike!
Daddy helping Sarah, although Sarah didn't need any help.
Adam launching his ball. He even gets his feet off the ground!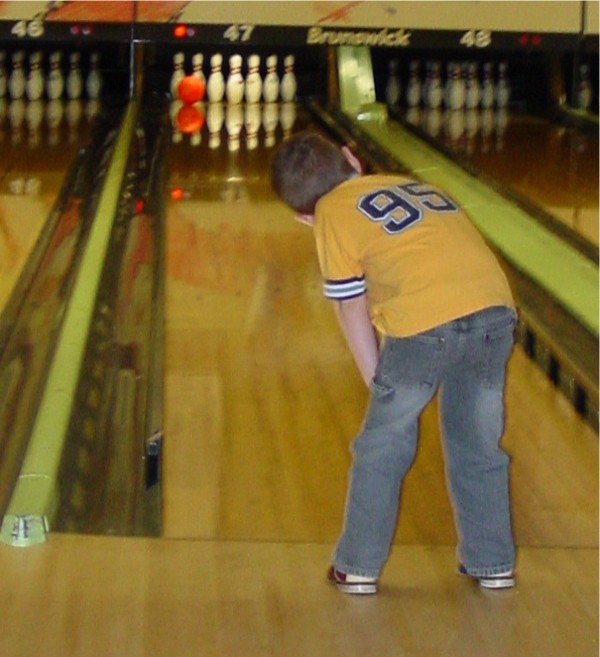 Adam leaning in to it hoping for a strike.
Sarah watching her ball slowing making it's way down the lane.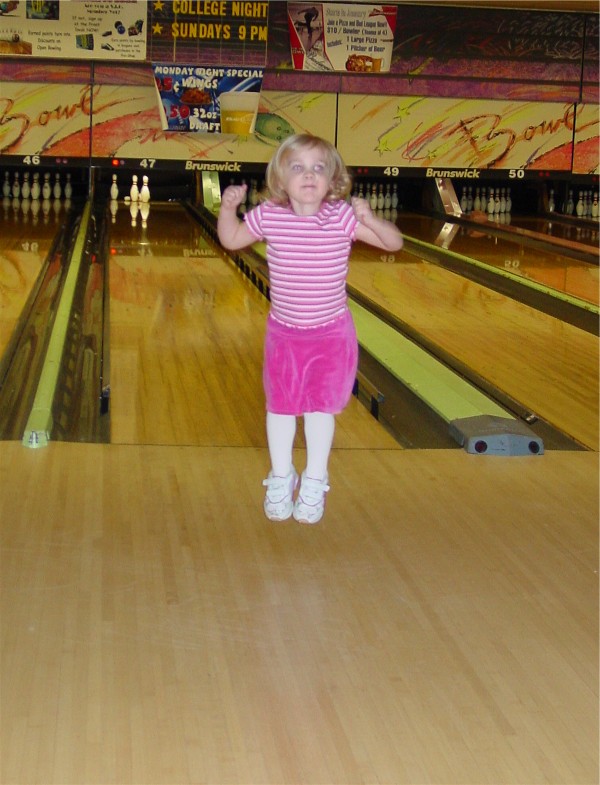 Sarah jumping for joy!