Adam's First School Picture!
October 2008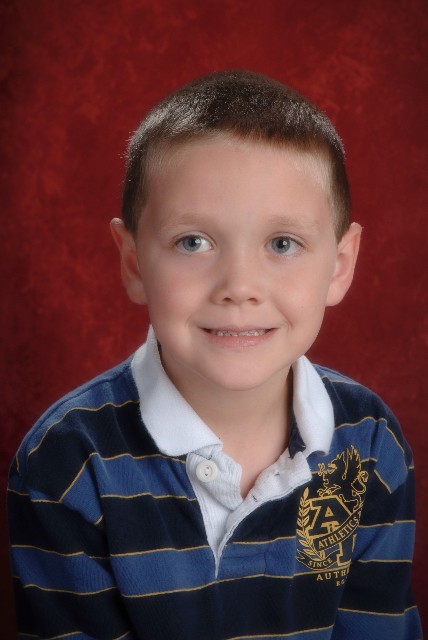 Adam's 1st Day of School was September 5th. He was very excited!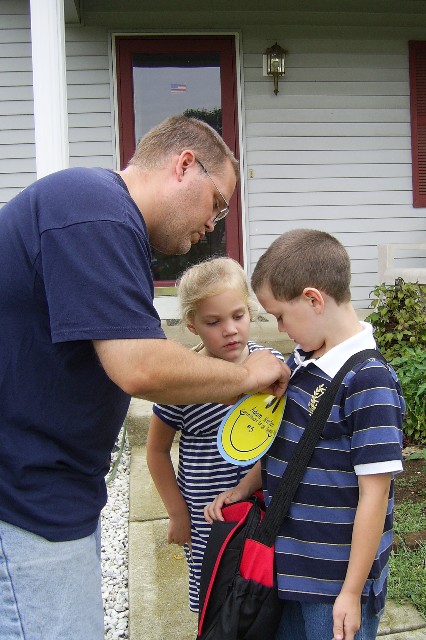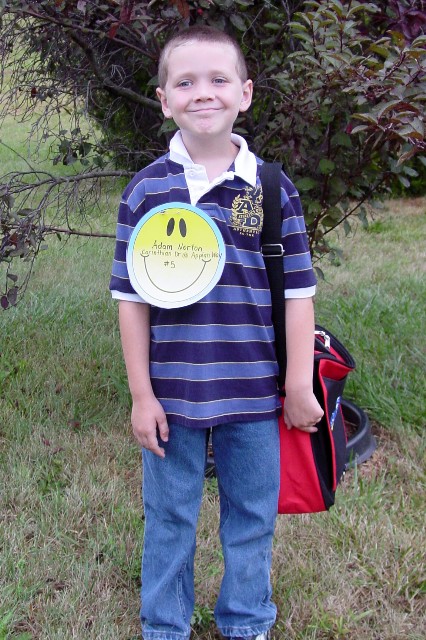 Daddy pinning Adam's name and information tag on him. Adam is ready to get on the bus!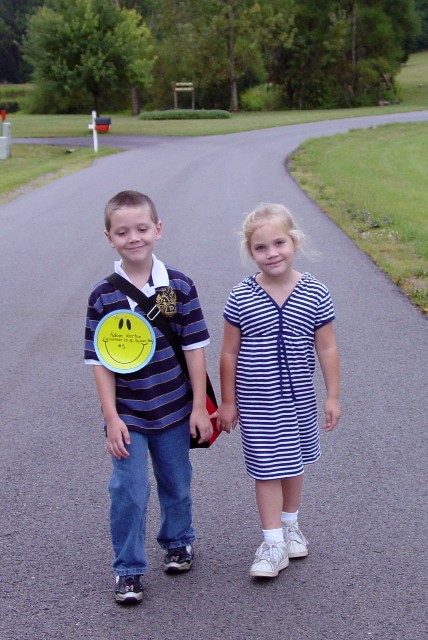 Adam and Sarah walking up to the bus stop. I love how Sarah's pinky is holding Adam's hand. Adam is pointing to the intersection where he catches the bus.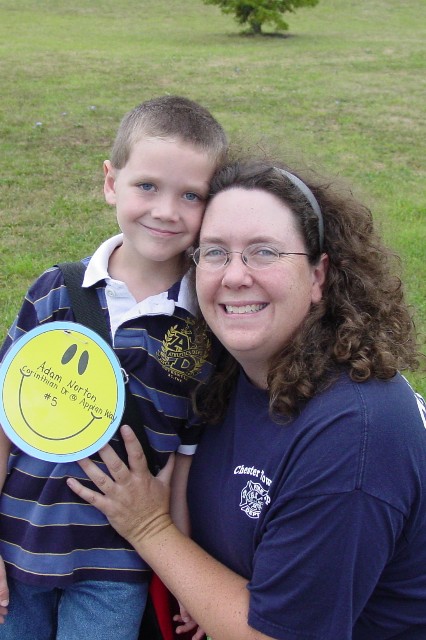 Adam's proud parents!
Adam getting on the bus....and there he goes! Sniff...sniff......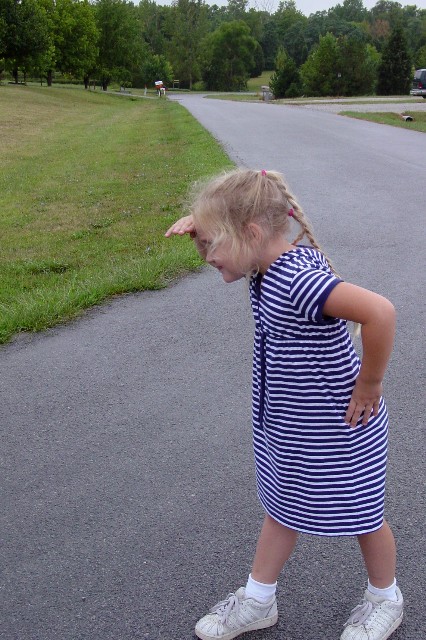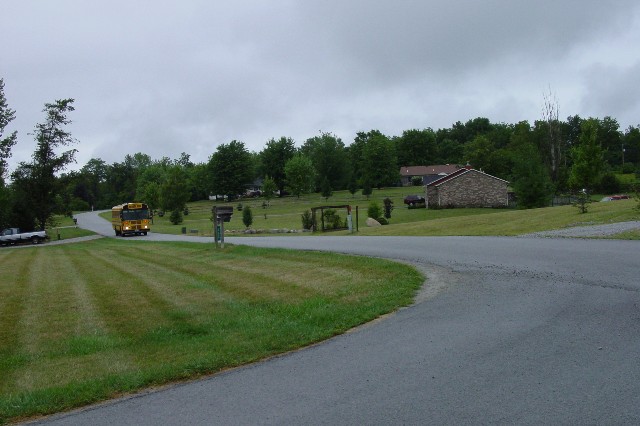 Sarah, looking for the bus. She was so funny, patiently waiting for her brother. Finally the bus comes roaring down the street.
Adam getting off of the school bus.
"Yeah! Adam is HOME!" Sarah missed her big brother. That big red mark on his head is from looking out the bus window! LOL!