It was time for a new kitchen....Here are the demolition photos:
Jake lying on the ugly carpet in the dining room.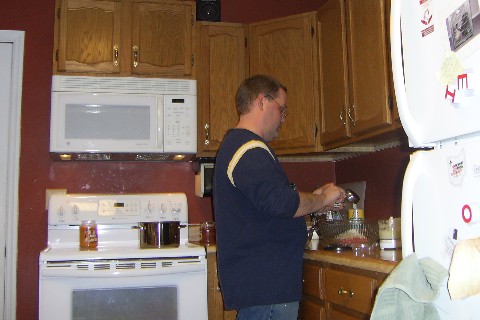 Todd in the "old" kitchen
Adam checking out the beginning of the carpet removal. It was easy to remove.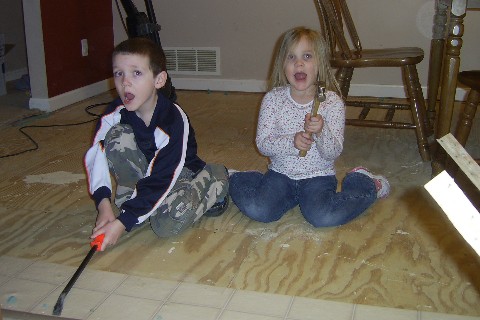 The carpet is gone! Now it's time to take the hideous vinyl floor in the kitchen.
Adam helping Daddy whack down the nails sticking up from poorly nailed, squeaky subfloor.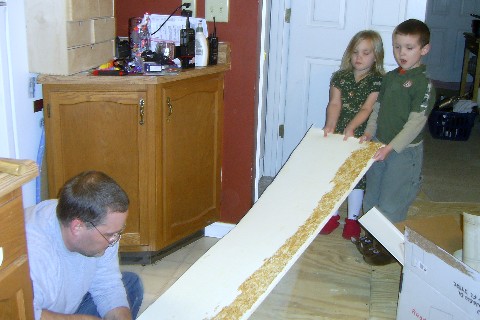 Goodbye nasty floor!
More nails and staples to bang down.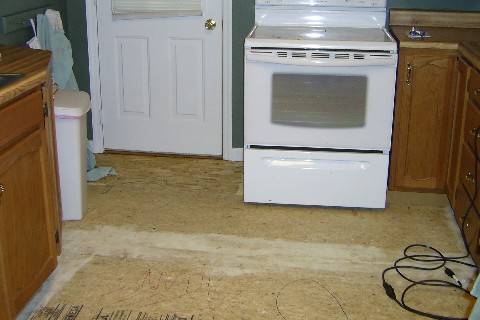 Even the subfloor looks better than what was down.