Camping at the Horse Camp June 2008
All of us went camping at the horseman's camp. There was also a benefit for the Special Wish Foundation. We had a great time. The kids got to ride their bikes all around the campground and got to ride horses, too!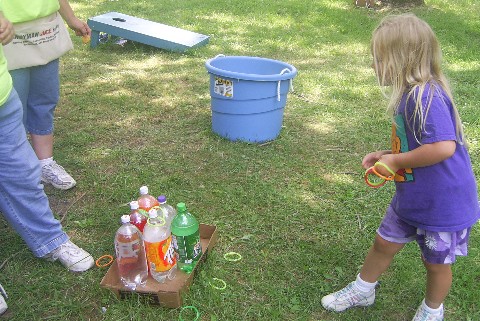 There were games to play and face painting.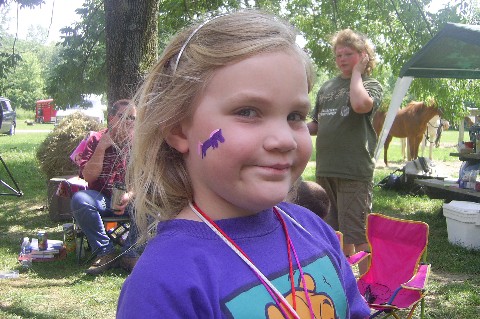 Emily and Sarah with their faces painted. Carole also had her face and arms painted (sorry no picture yet)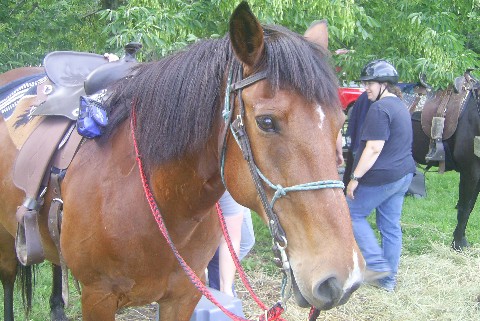 Carole's mustang, Apache. Marybeth trying to get out on the trail.
Marybeth and the "Girls" heading out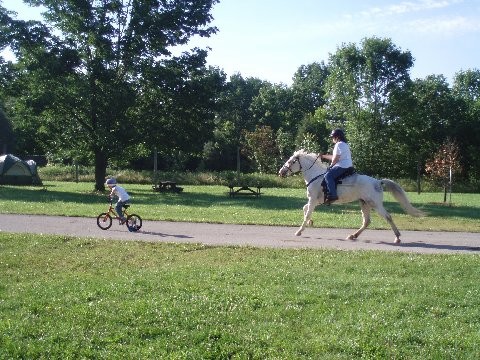 Adam would rather be riding his bike, so we RACED! I call it the "NASCAR Derby"!
Cricket does get mad from time to time. Here Tater was getting on her nerves, so she let him know. She really is a sweet horse, but will get mad when she needs to. Don't worry...they're friends now! LOL! As you can see, neither rider was bothered by this horsey behavior.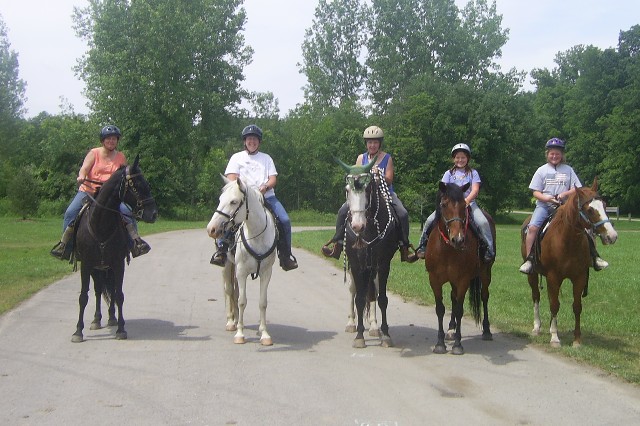 Cowgirls Rule!
Sue on Fancy, Marybeth on Cricket, Pam on Tater, Carole on Apache and Emily on Lady