Sarah enjoys riding horses. And she's pretty good at it!
Here she is getting a lesson from Mom. Although she thinks she doesn't need lessons.
Saddled up for her very first trail ride on Lady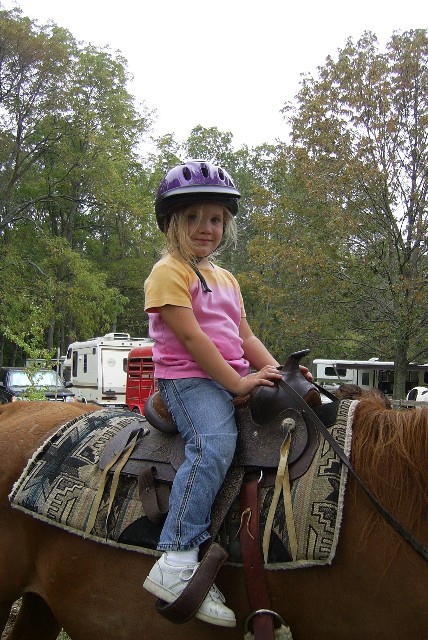 She has a very nice seat for a four year old.
Mom on Cricket and Sarah on Lady heading out on the trail!