Here are the latest pictures of Cricket and her friends, Lady and Brody, and Lil, the Mule.
Cricket in the pasture
Wearing her rope halter
Lunging on a loose lead
Tacked up and ready to go.
| | |
| --- | --- |
| Pretty girl | Sweet face |
Pretty blue eyes
Cricket, Tilly and Kim in the pasture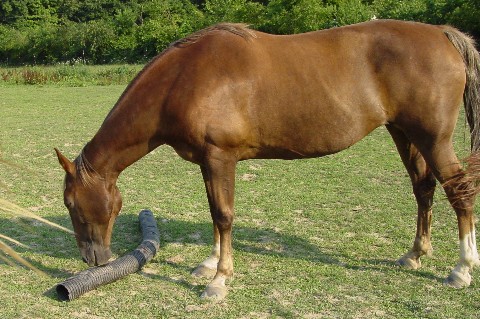 Lady playing with the drainage pipe
Brody, Cricket and Lady. And Tilly.
| | |
| --- | --- |
| Brody | "I am so thirsty" |
Brody playing with the pipe, Kim petting Cricket.
"A horse size straw...Now all I need is a big glass to drink out of...."
"Lemme have some!"
Here are some pictures from November of
Cricket, Marybeth, Robyn and Lil