Cricket, June 2008
We've had Cricket for over a year now and she is a part of our family.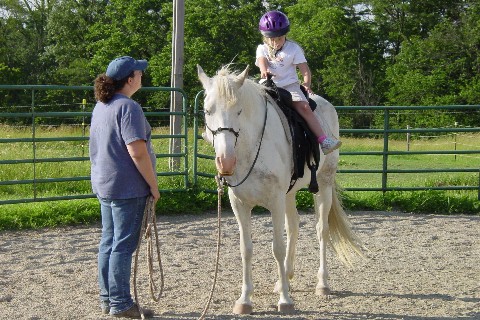 Sarah is my "expert" equestrian! LOL!
"Mom, you need to adjust these stirrups!"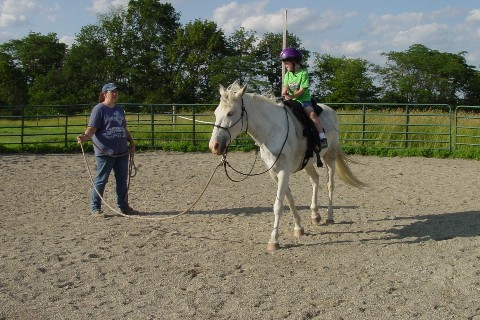 Adam gets a ride in once in a while. He prefers things with wheels that go fast!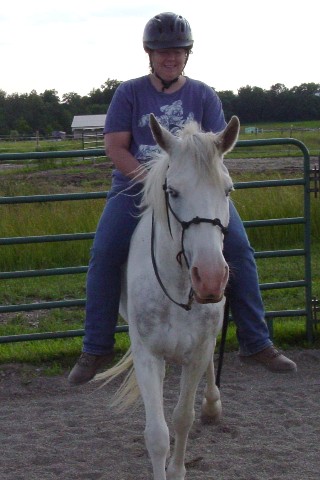 "Yeah, I can ride bareback with a rope halter!"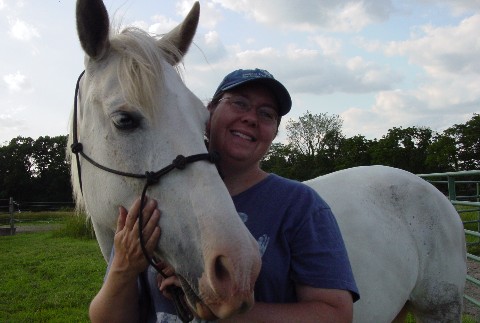 Cricket is very tolerant of my antics!.....But she loves me anyway!