Merry Christmas!
To start off the Holiday Season, we went to the local Holidazzle Parade.
Sarah sat with Santa. Adam said Santa already knew what he wanted.
Sarah, Erica, and Adam watching the parade.
Adam's favorite part was the R&L racing team truck
<![if !vml]>
<![endif]>
Then, Sarah and Mom went to a Horse and Carriage Parade
There were BIG horses....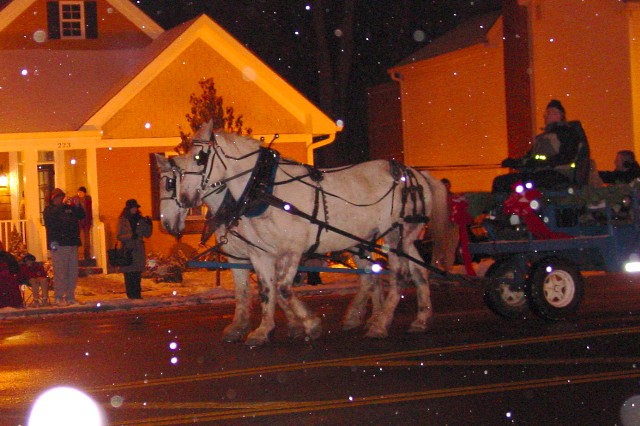 Medium Horses....
And Little Horses...
We liked looking at all the horses and wagons, but there was a LOT of snow...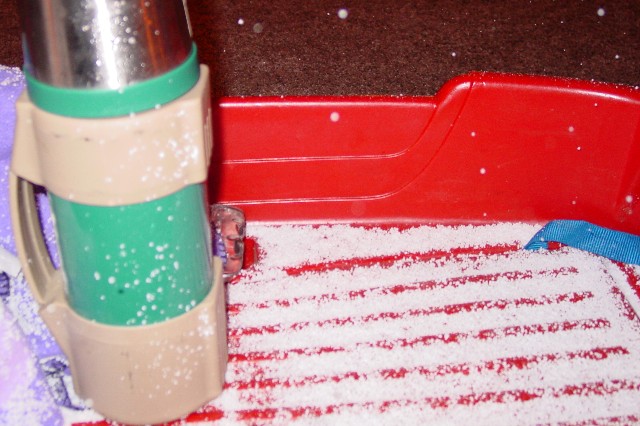 Here is snow accumulating in our wagon, next to our thermos full of hot cocoa.....
...that Sarah thoroughly enjoyed!