Nana came to visit and we had loads of fun. One day we went to Coney Island. Fun, fun, fun!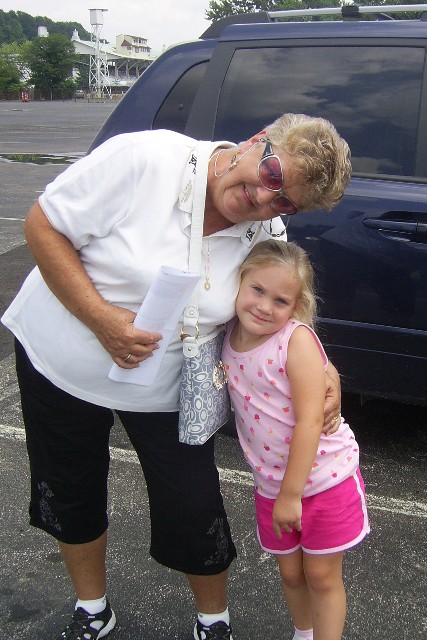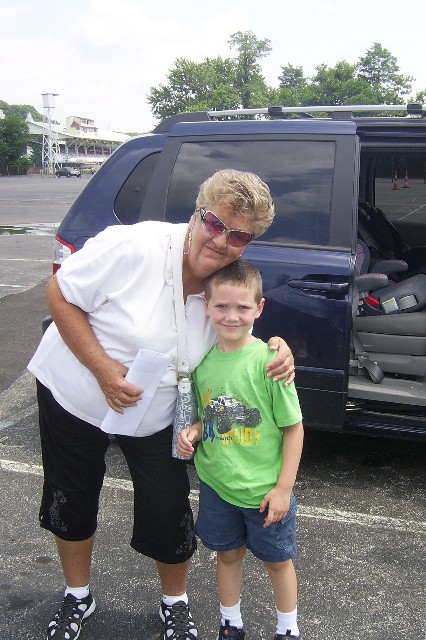 Nana and the kids getting ready to go into the park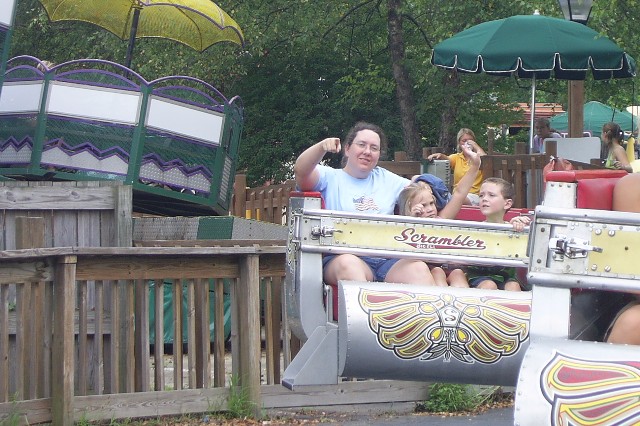 The Scrambler. Nana and Daddy opted out of this ride. Maybe Mommy should have too!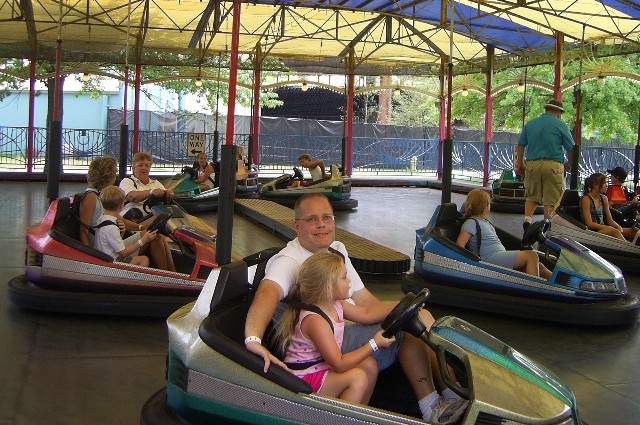 Nana, Daddy and Sarah in the bumper cars. Mommy sat this one out.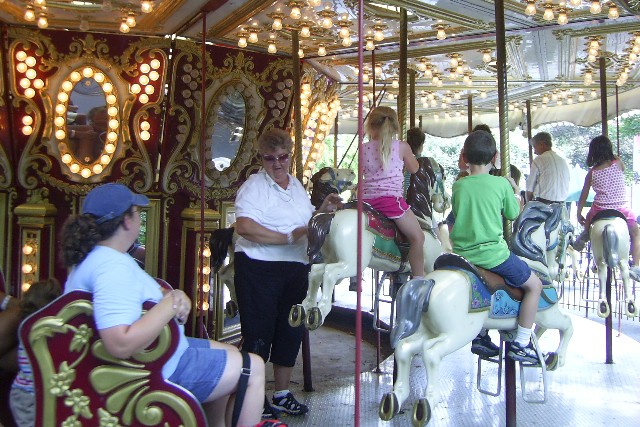 Ahhh. Much more relaxed.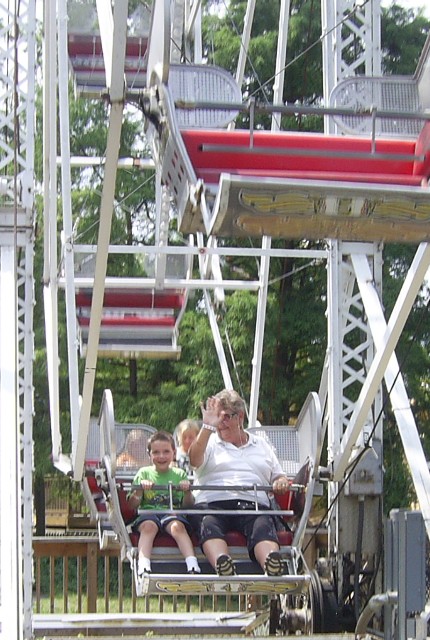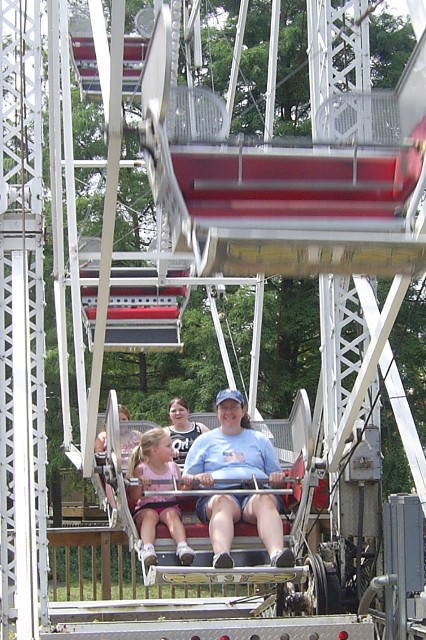 Adam, Nana, Sarah and Mommy on the ferris wheel.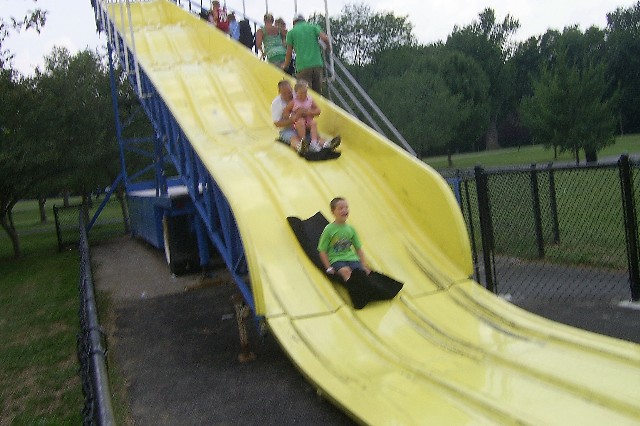 Super Slide!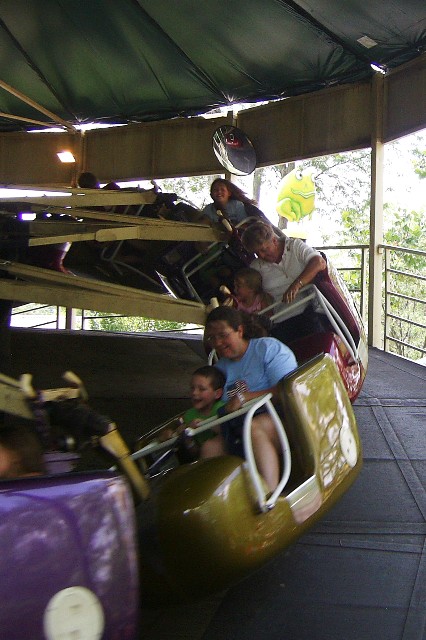 Nothing could prepared Nana and Mommy for the "Flying Bobs"!
It was like it was never going to end, and it went BACKWARDS!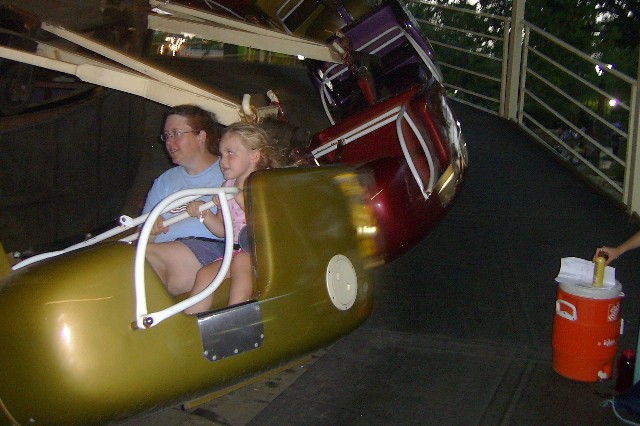 Mommy and Sarah, gluttons for punishment!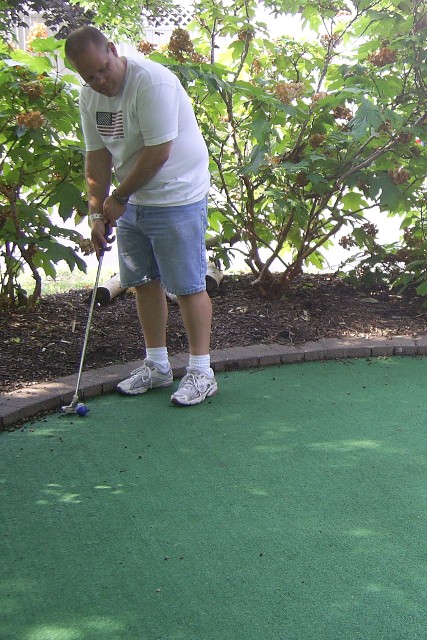 Mini golf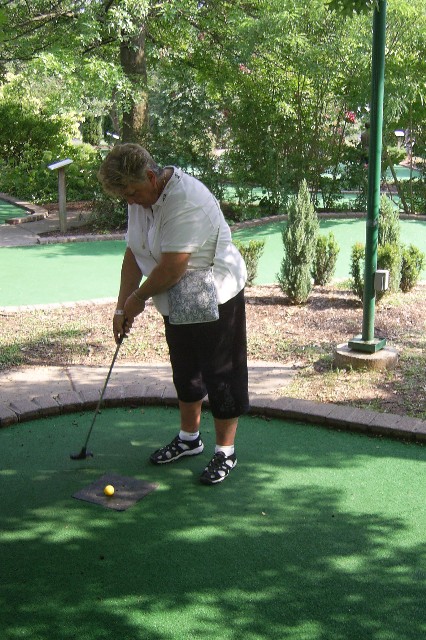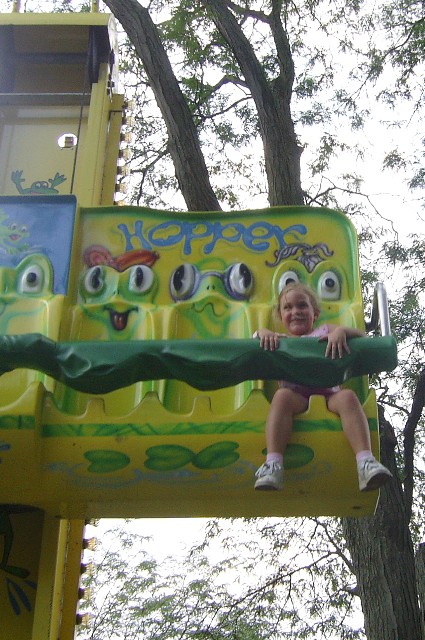 Nana with good form. Sarah went on more rides while the other played golf.
Whee!