Summer is HERE!
Summer is all about sprinklers, fresh fruit and enjoying the outdoors!
Nothing says summer more than a run through the sprinkler!
Emily joins in the fun!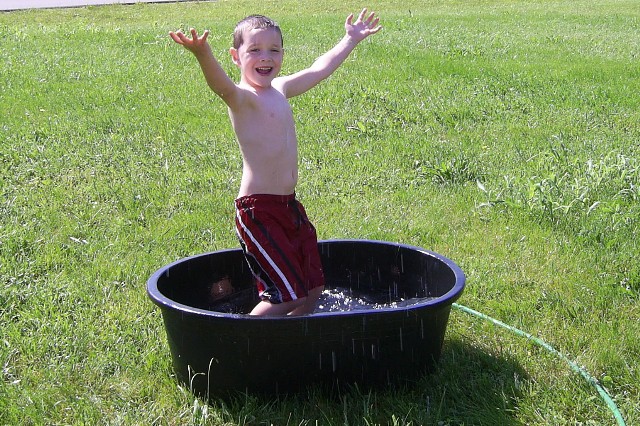 "This is AWESOME!"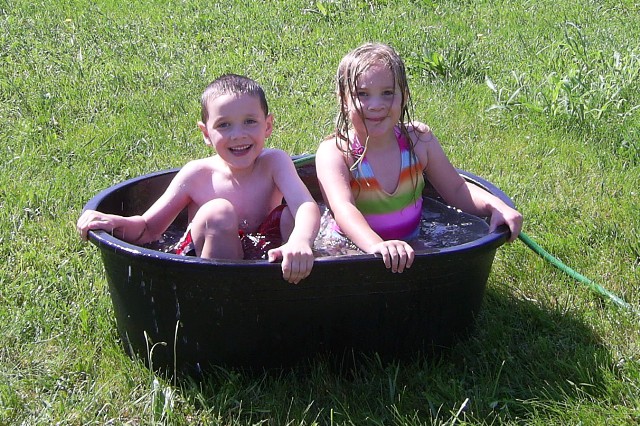 Adam and Sarah cooling off in the trough.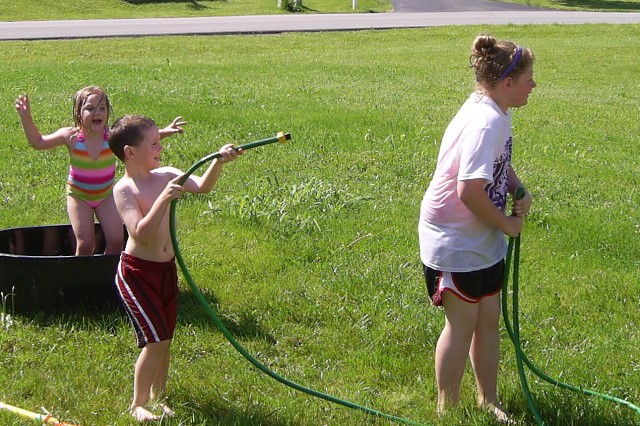 Hmm...who has the upper hand here?
Splash, splash,spash!
"Yeah, Summer!"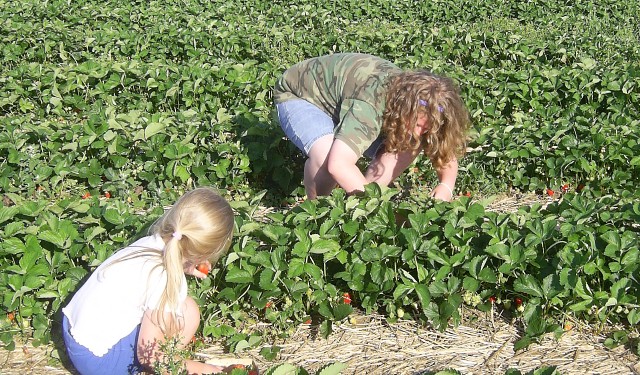 Sarah and Emily picking strawberries.
Adam enjoying the strawberry picking.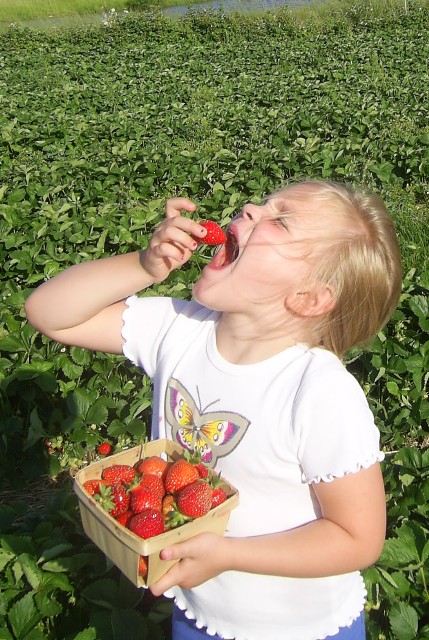 Emily and Sarah are enjoying them too!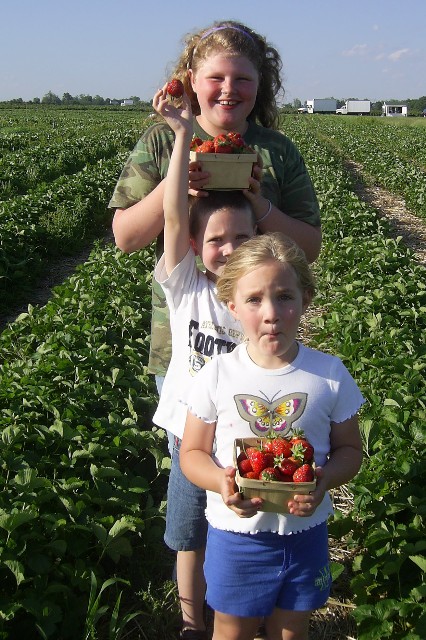 Sarah making a funny face and inspecting each berry to find the perfect one.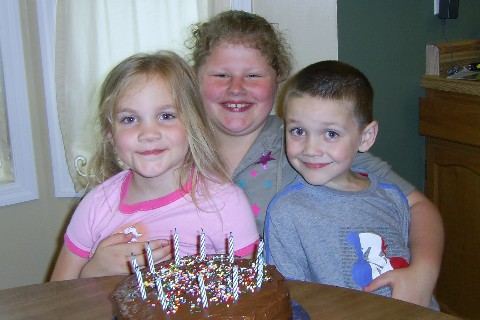 Emily's 11th birthday!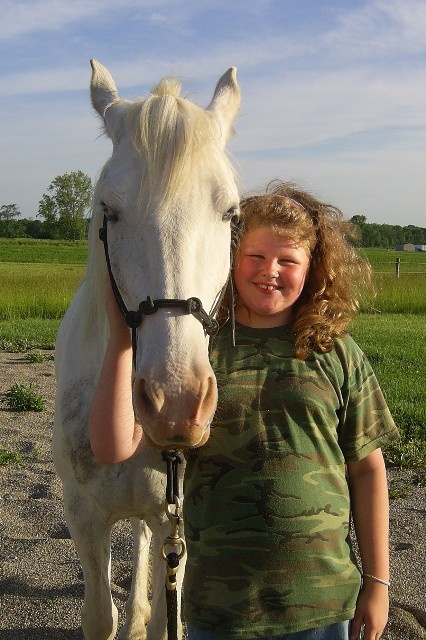 Cricket and Emily
Cricket.