Our little boy turned SIX in August!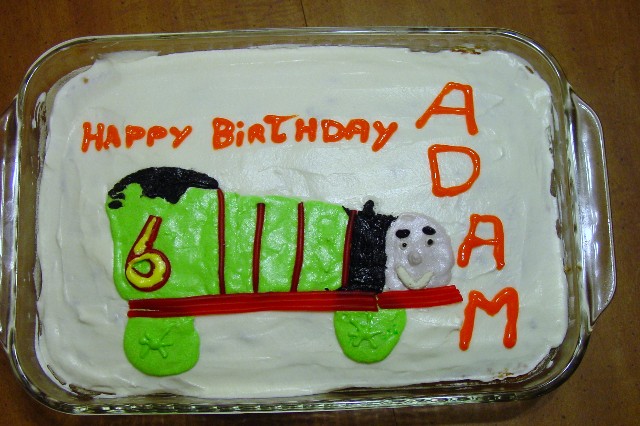 He wanted a cake with "Percy" on it from "Thomas the Train". Nana helped decorate the cake. It turned out great.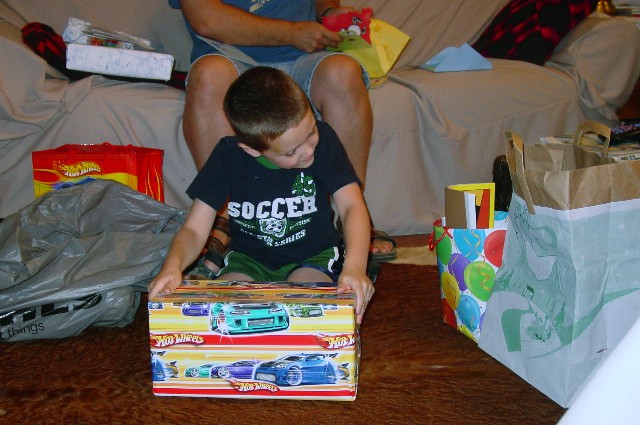 Adam got lots of cool stuff!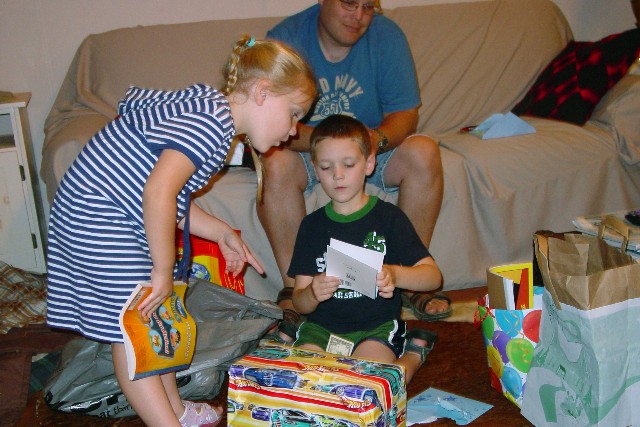 "What did you get, Adam?"
"Cool walkie-talkies!"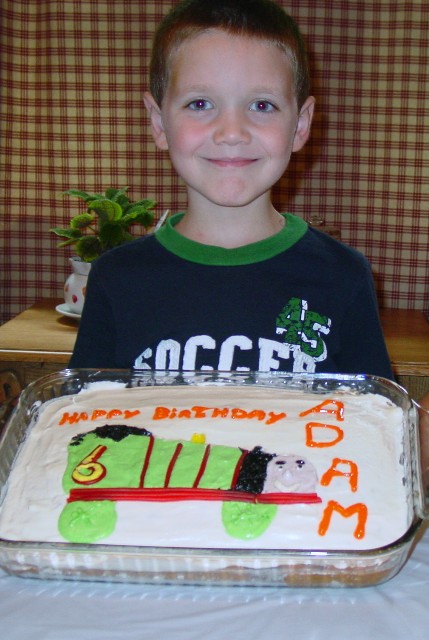 Handsome Little Man!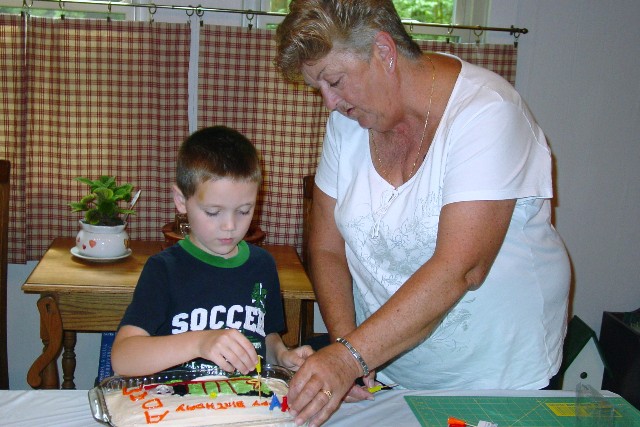 Nana helping Adam put on the Birthday Candles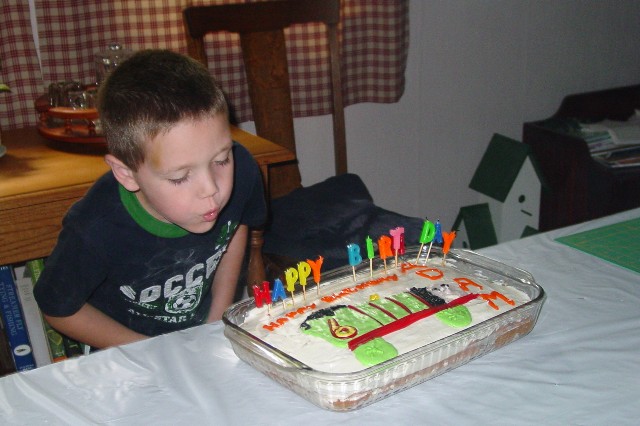 Blowing out the candles.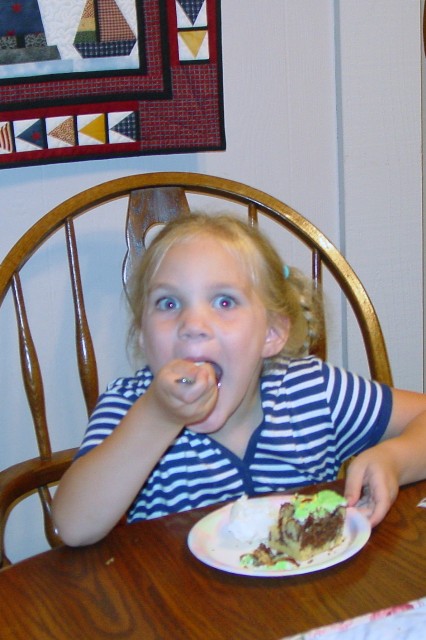 Nothing is better than "Birthday Cake"! YUMMY!