My little guy is growing up fast!
Sarah and Adam on his birthday. He loves his new scooter.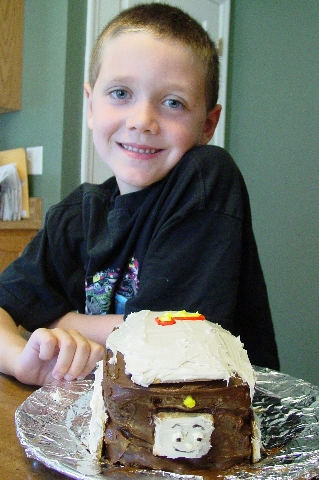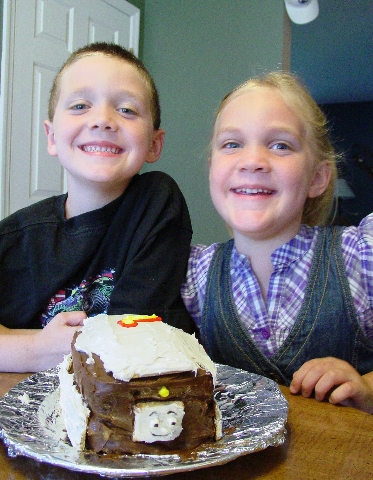 Adam and Sarah with Mom's attempt at a "Toby" cake! LOL!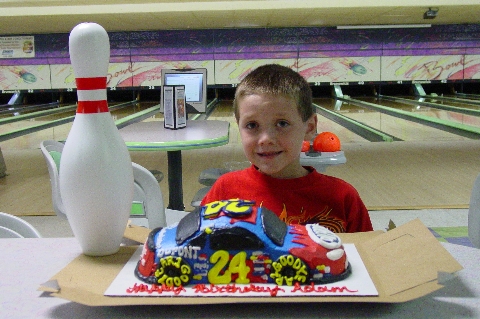 For his birthday, he wanted to have a party at the bowling alley.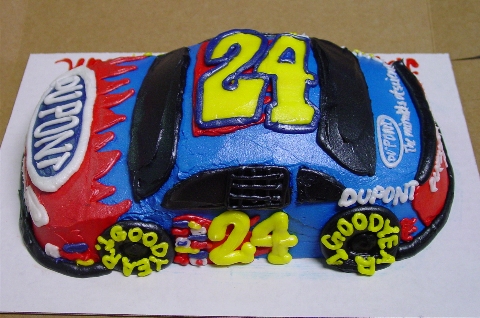 His "Jeff Gordon" cake had some serious detail. And it tasted good!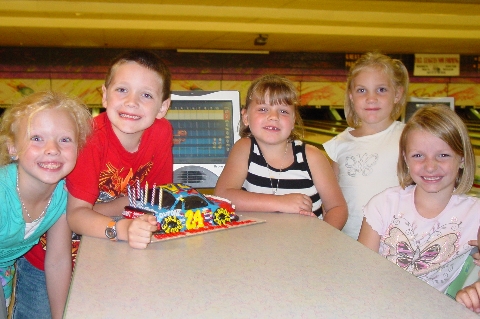 It just so happened most of Adam's friends are girl! Abby, Adam, Brooke, Sarah, and Natalie.
He may be growing up, but no boy can resist playing in the dirt!