Christmas 2008 was a happy and joyous time! The kids had a wonderful Christmas!
Aw...they really love each other.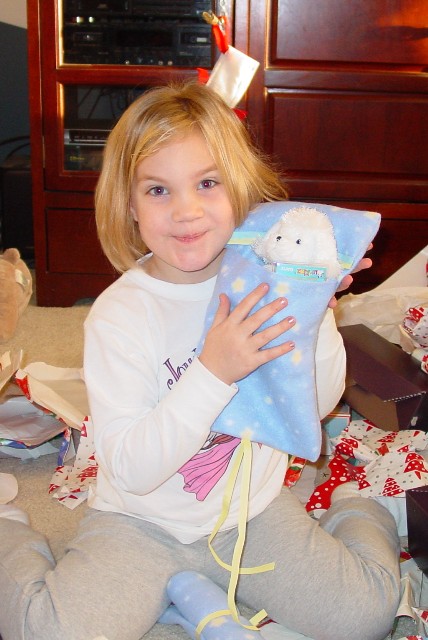 Webkinz in their sleeping bags!
Now Sarah can make cakes for us!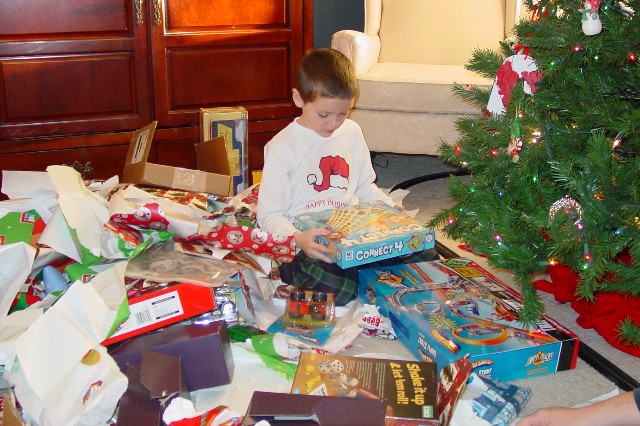 Adam checking out his new game.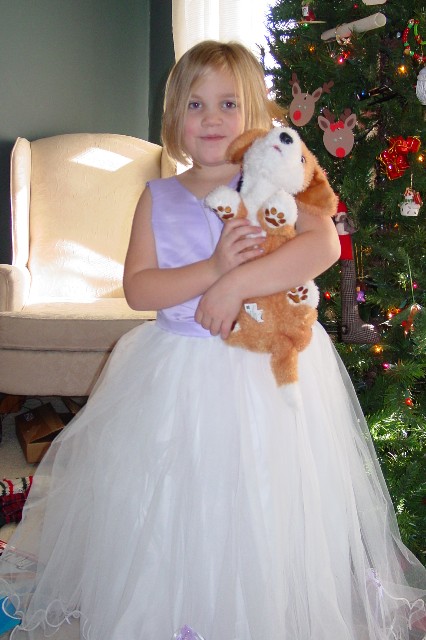 Adam with his Slinky and Sarah looking beautiful with her dress and new puppy.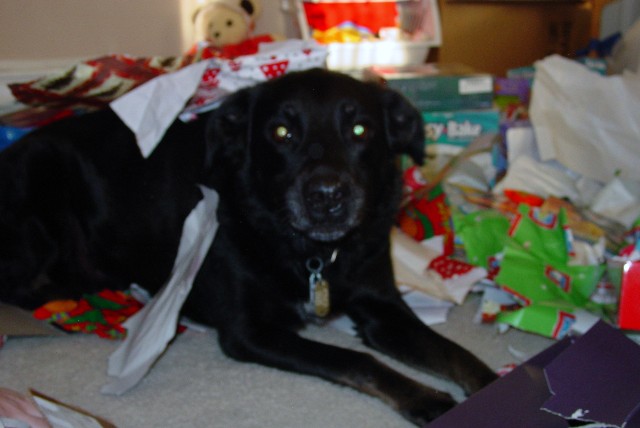 Jake in the middle of the chaos.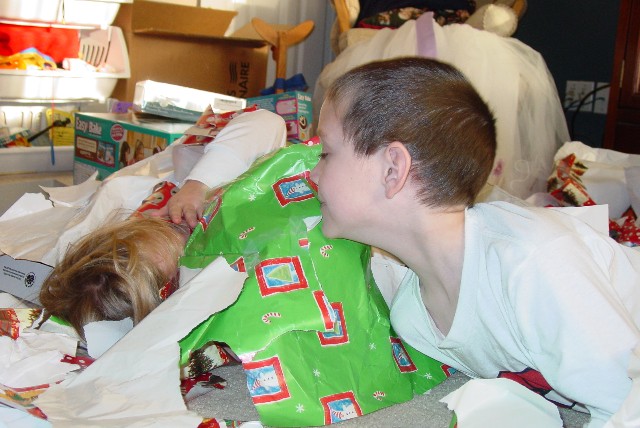 "LOOK! One more present! Oh wait, that's just Sarah"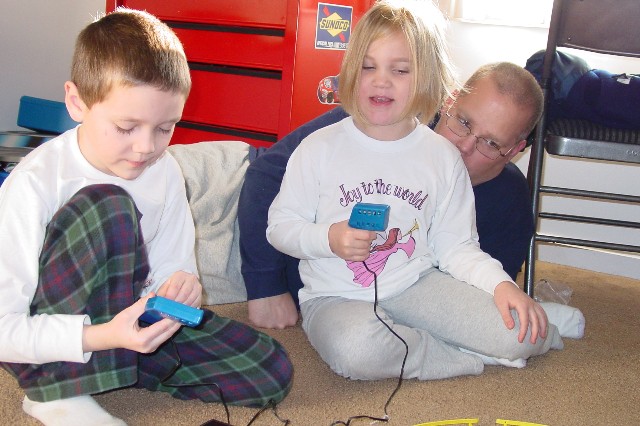 Daddy waiting his turn to play with the race track.
Daddy finally gets his turn to race!