We all took a trip to the Columbus Zoo. It was a beautiful day and we had a great time! Not too many pictures of animals on this page...just of us.
All of us at the elephant display
Adam took this one of us on the tiger!
Sarah took this one!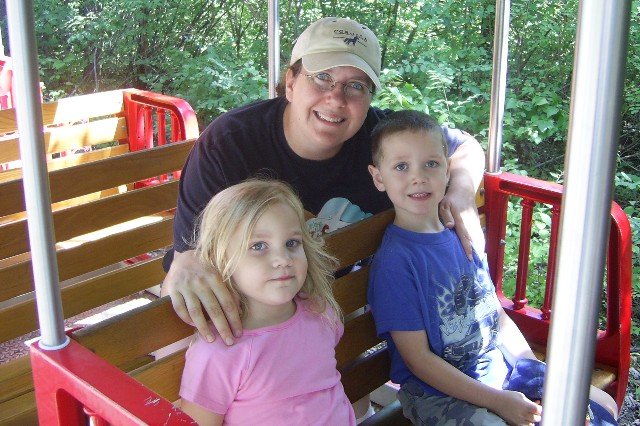 Sarah, Mom, and Adam on the train ride.
LOOK OUT! There is a TIGER behind you!!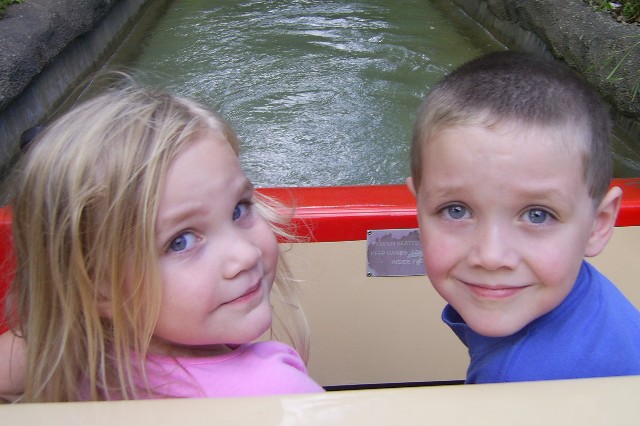 This is a good one of Sarah and Adam on the boat ride.
Here is Adam and Sarah in front of the fountain.