Cricket's Page!
This weekend we got a new member of our family...Cricket, the Tennessee Walker. She is 7 years old and an awesome horse. We picked her up this weekend. Sarah and I camped out with our friends, Pat and Kim, and their horses, Lady and Brody. It was Sarah's first time camping and she had a blast!
There will be more pictures soon!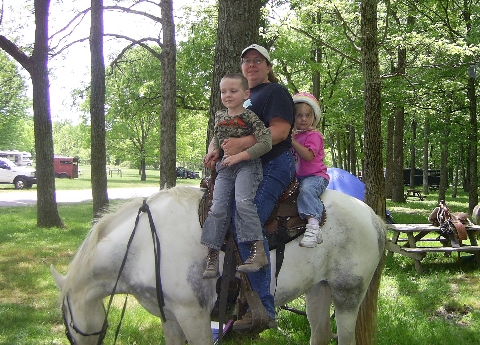 Here's Cricket, Adam, Mom, and Sarah
Sarah, Mom and Cricket
Sarah hanging out with Lady
This is such a funny picture. Sarah had fun lounging on Lady!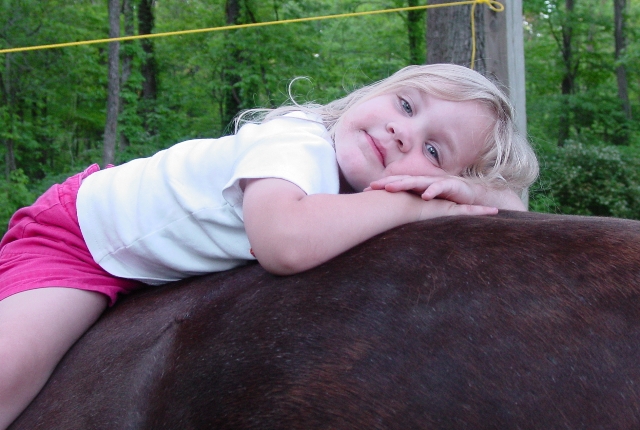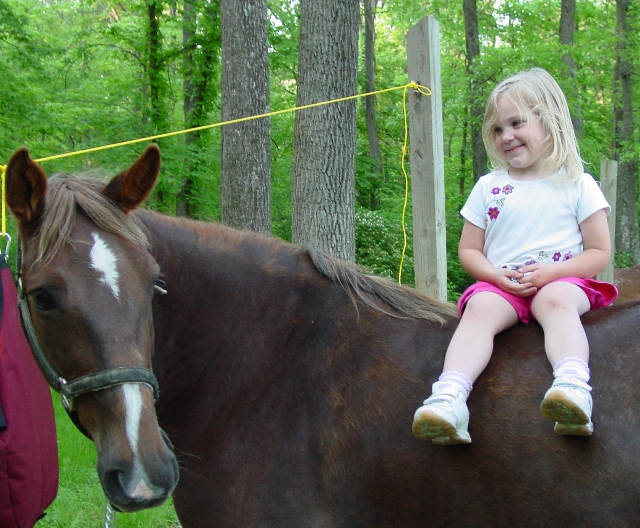 More Lady Lounging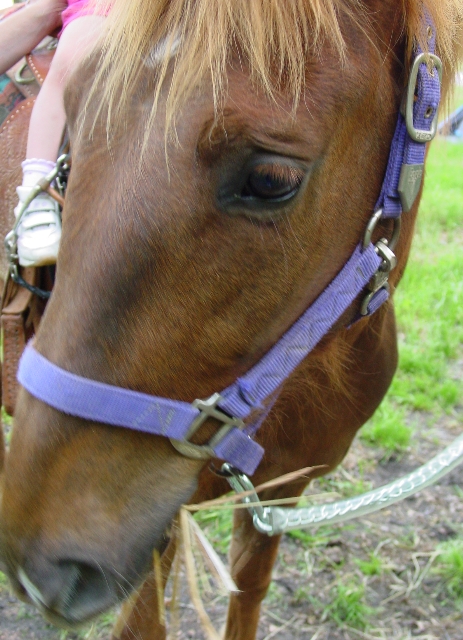 Brody having a snack
Lady and Brody saddled up and ready to go!
Kim hanging out! It was such a beautiful day!

Here's Cricket (white) with her friends.