February 28th, Sarah got her first hair cut! We only had it trimmed, and you really can't tell it was cut, but the ends are cleaned up and she really enjoyed her day of beauty!
Sarah enjoyed having her hair washed and conditioned!
The first cut.
What a cute "do"!
Adam: "Uh, Sarah, what is she doing to your hair?"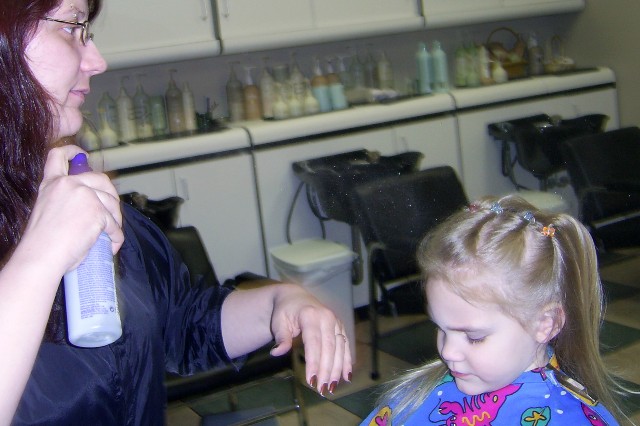 Some hairspray to keep it looking nice all day
Her hair is still very long, and she still looks like a princess!