Abby and her horse Bella rode with Cricket and I in a breast cancer benefit ride called "Hooves for a Cure"
We "pinked" up our horses and rode out. There were quite a few riders there to support the cause.
Cricket wondering where her dignity went.
Cricket being a good sport
Bella and Abby went for the understated look with just a pink boa on her browband.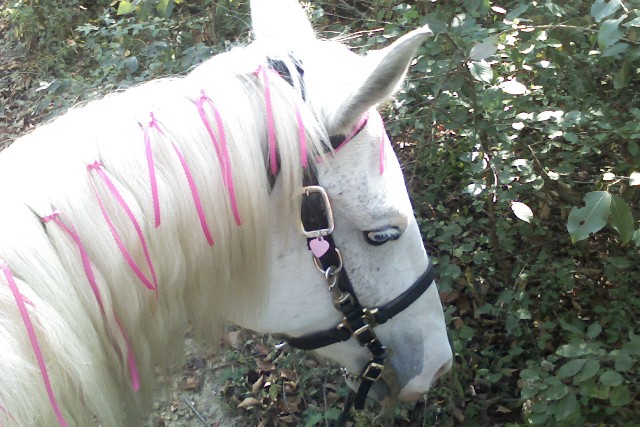 "At least these bows don't interfere with my eating"
Hoping for a Cure