Nana came to visit and we had a blast! Here are some fun things we did....
Our first stop was the Cincinnati Museum Center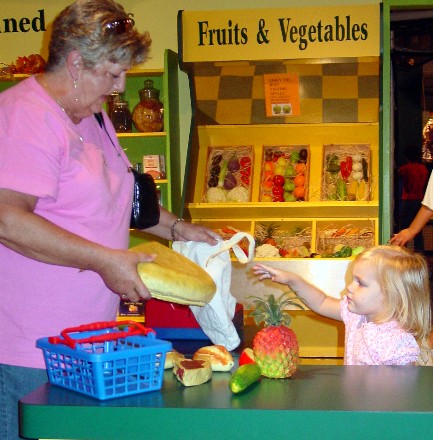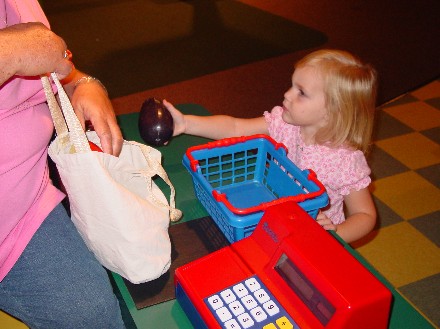 Nana buying fresh bread and Sarah questioning the high price of the eggplant!
Adam and Sarah learning all about prehistoric sloths.
Sarah steals a kiss. You can see her puckering up in the reflection of the window!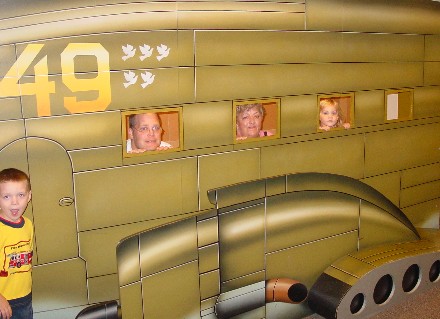 Adam piloting a plane with some strange passengers.
Learning about steam boats and playing with cool gears and Legos.
Nana reading to Sarah at the museum.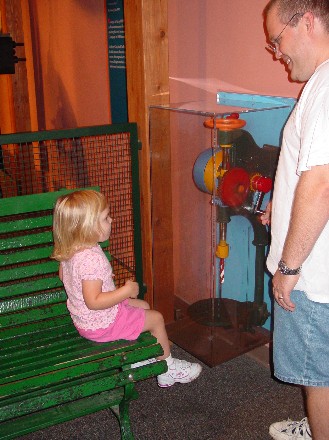 Sarah is desperately trying to figure out how that thing works.
Coming down the slide of the tree house in the Children's museum.
Not sure if Sarah is having fun, but Adam sure loves it!
Daddy likes it too. Great picture of him, don't you think?