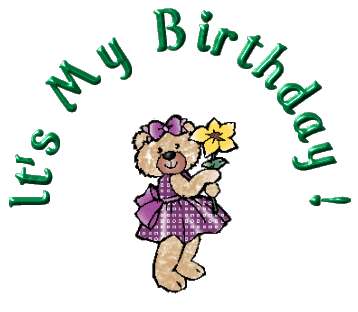 Sarah celebrated her 5th birthday with a good meal, presents, and CAKE!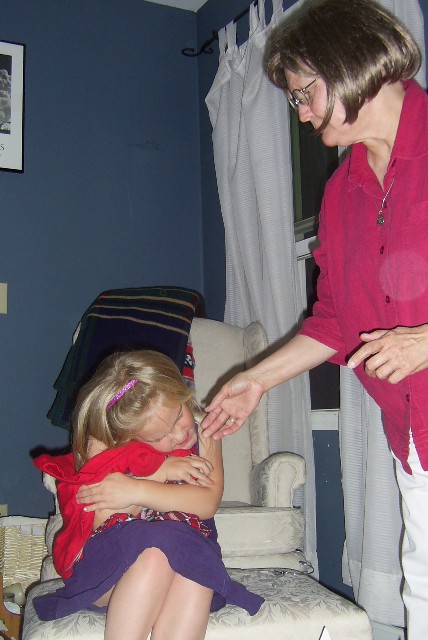 Sarah with her presents and a new dress from Grandma and Grandpa!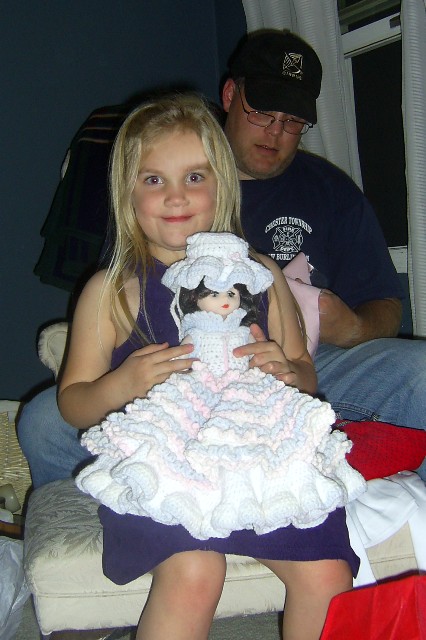 Thanks, Great Grandma B!
Yeah! Jasmine and her Horse! Thanks, Nana and Pop Pop!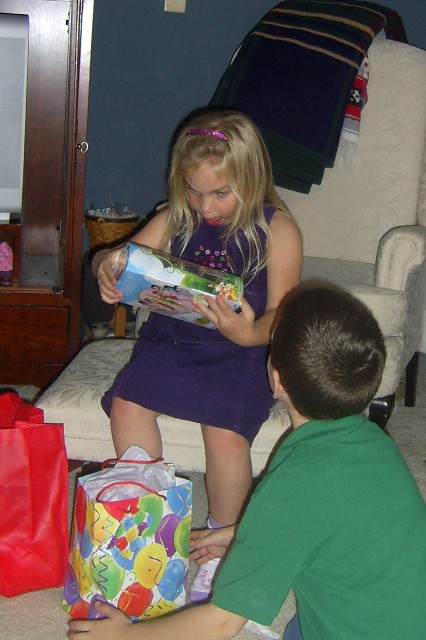 Sarah was very excited to get a handmade baby quilt and a gift from her brother!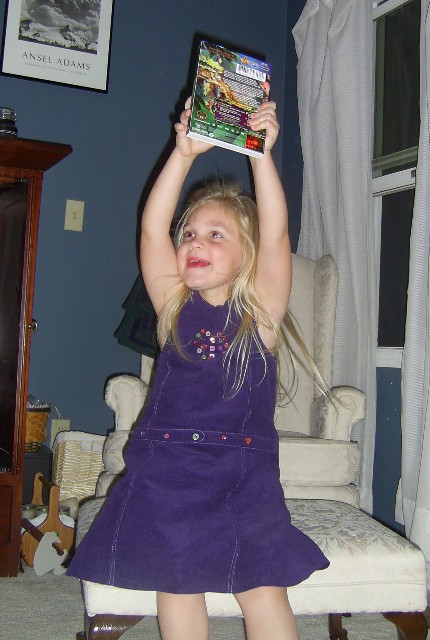 She was also jumping for joy when she got the new Tinkerbell movie.
The kids and Grandpa
A pretty Tinkerbell cake for our pretty little girl!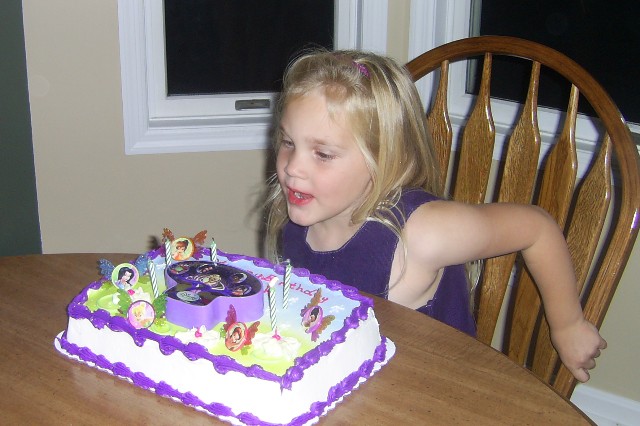 Make a Wish!