Adam's 1st Race!
Daddy and Adam went to the Kentucky Speedway to see Adam's first race. He had a great time! And had GREAT seats!
Great Seats!
Pit Row
The Start/Finish Line
Adam with his ear protection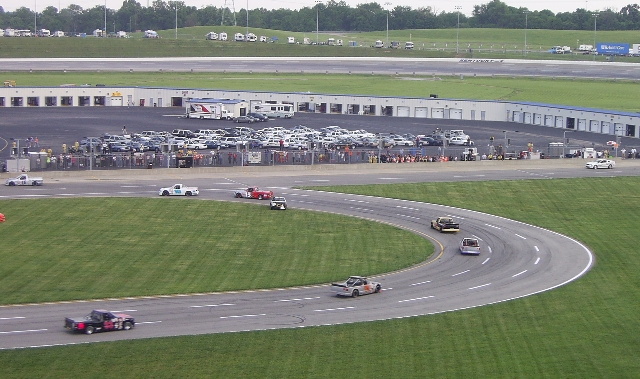 Pick up truck racing
"Gentlemen....Start your engines!"
VROOOOOMMMM!!!!!!!!!!!!!!!!!!
Adam and Daddy having a good time at the race!
Here are two movies Daddy shot. The first one is the field
taking the green flag at the stat of the race, the sound on
the video does not do it justice. The second
is the field coming around for the first lap, they did
not make it all of the way without problems.
These movies are very large! The best way to view
them is to right click the link and "Save target as..."
and save them onto your hard drive and then view them.