We had our first snow of the season on January 21. The kids had to go out and play!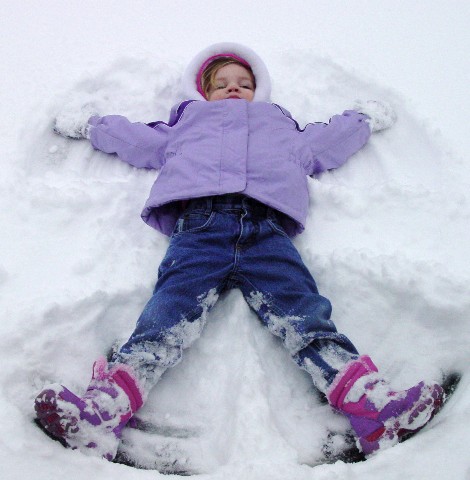 My Angel, making an angel!
Adam thinking about sliding...but then changed his mind.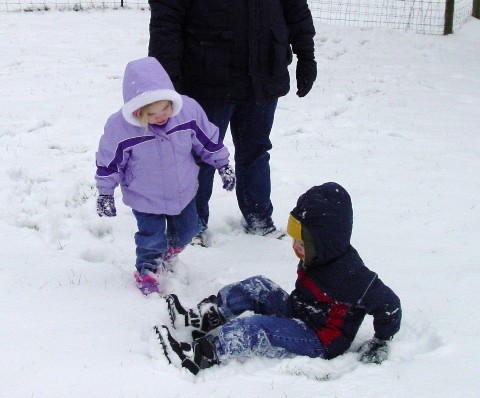 "Are you ok, Adam?"
"Yeah, just making a snow angel"
"How do I get this stuff off my pretty gloves?"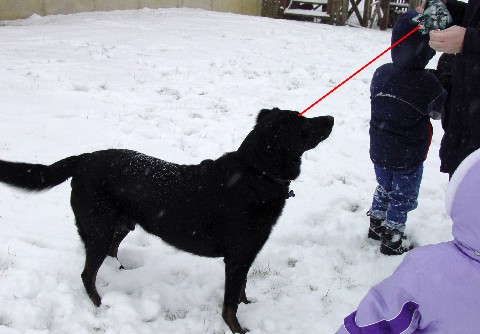 Jake eyeing his favorite thing....GLOVES!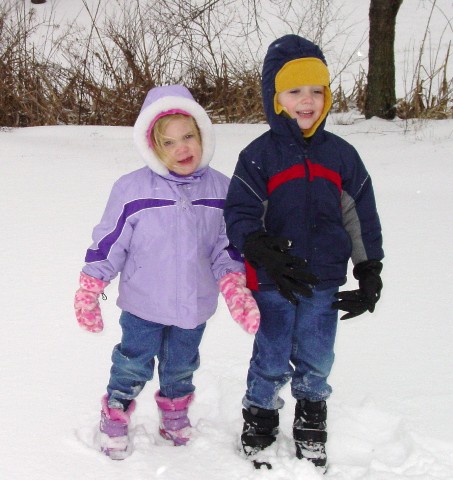 "We love the SNOW!"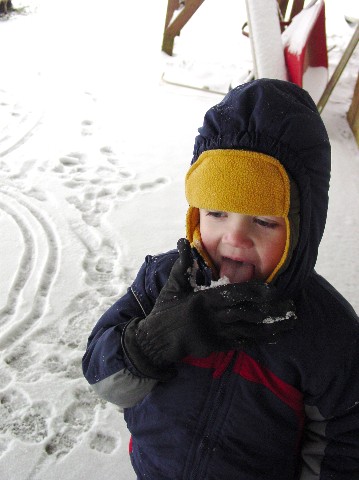 "Wonder what this stuff tastes like?"
Adam would stay out side all day if we let him. Sarah went in 30 minutes ago!
SNOW MOVIES!