The first snow of the season. It was nice wet snow and easy to make snowballs and snowmen!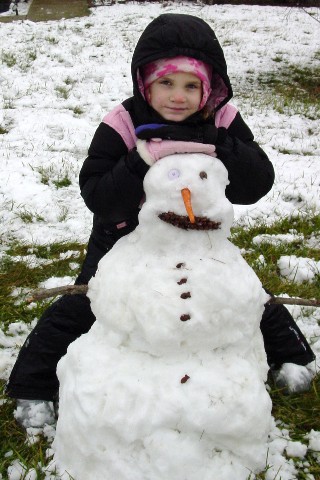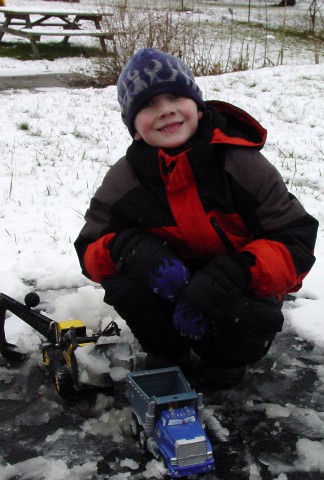 Sarah had fun building "Slushy" and Adam, of course, got his trucks out to plow the driveway.
Snowball Fight!
Slushy in the Christmas Spirit!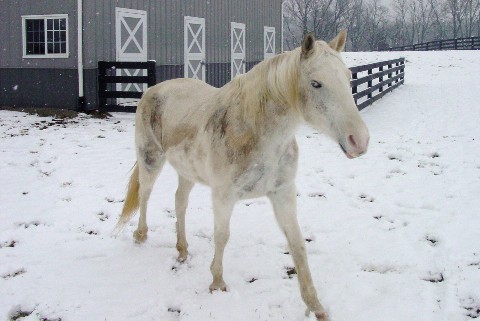 Cricket out in the snow. I have no idea how that horse gets so dirty! I think she wanted inside. She has gotten spoiled at Fox Creek Farm! LOL!